It was a last minute decision, but a much needed one. My wife and I (with our baby boy) decided to take some days off by ourselves. For various reasons we decided on Borsh in the south of Albania versus Montenegro. Traveling by car is something we love and I also wanted take my wife to a few locations she had not had been to yet.
Why Borsh
Borsh is a family place as it seems to be preferred by a lot of them. Even the owner of the place we rented testified to the fact that the number of families with small children had grown each year. You find families from all over Albania and Europe. If you look at cars' license plates, one in two is Albanian and the rest are from somewhere else. People are friendly, though you have to have some local contact to help you find a decent place with a good price for however many days you may want to stay.
[nggallery id=6]There is not much in terms of paved roads and lots of facilities, but those that are work fine and people seem to be satisfied. Most probably it's this slight roughness of general conditions that does not attract too many people, but just enough for the place to stay clean, not overcrowded, and thus lacking many teenagers and party seeking people. Currently, Dhërmi & Jalë would seem to fit best that categorization, which tend to prefer livelier places.
The Drive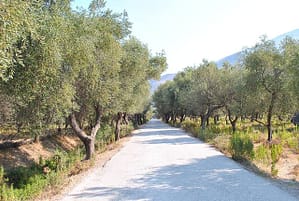 The drive from Tirana is about 4.5-6 hours. Not that you need to spend 6 hours driving but the allure of stopping for some lunch/dinner in Llogara (mountain top) or somewhere else on the Ionian coast, makes it much more enjoyable as a trip.
The national road is paved and as soon as you come down the mountain of Llogara the scenery is the best in the country. Windy roads running around and on top of mountains, bay areas, small and major beaches, are just pure enjoyment. Then you get to the local road which leads you to the beach of Borsh, which due to use by heavy machinery has been gutted out and ruined as if there was no road before. Nevertheless, the pain is bearable and the final result is all worth it.
Night Life
Night life seems to be dominated by one restaurant/coffee place – Blue Days, which during the day serves coffees and at night light dinners, but it's best known for its loud music that can be heard throughout the beach starting in the early evening till 12 'o clock every night. The music selection is relatively the same with a great mix of folk songs and a few contemporary international pop. It seems to be a good mix for families of all ages that often dance to it till the music is turned down for public.
The Beach Area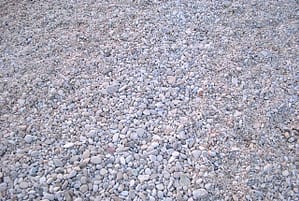 Borsh is a 5 km pebble beach, with crisp clean waters and immediate depth, which does not make it very ideal for small children, but parents seem to mitigate this issue with small inflatable pools filled with water (which is what we did for our son as well).
Comparison to Radhime
Prior to coming to Borsh we had been for two weeks in Radhime (just outside Vlora) which is a very nice reserved bay with smaller man-made bays where people can bathe. The water there is warmer due to the way it is enclosed in the bay, but in Borsh the water situation is slightly cooler by a few degrees. Not a big deal, just something that you notice if you've bathed in other beaches. The main reason is due to the underwater streams which come down from the mountains, which also contribute to the water's purity and transparency.
Other observations about prices, accommodation and local Borsh people
With the increase in tourist local people have started to invest regularly into improving the infrastructure and tourist facilities. Most have invested into building apartment houses with basic furnishings and generally good conditions.
Prices range anywhere from 60-80 euro per night in the most expensive hotel of the Borsh beach, to other places which go anywhere from 35,30,30 and even less than 20 euro (2000 leke) per night for rooms which often can accommodate up to 4-5 people. If you choose  room near the beach it would obviously cost you more than one that is a bit further up the hill or near the end of the beach line.
The main baker of the village, who also owns a small general store, this year had expanded his venture to establish a new mini-market with a wider variety of products and better conditions. Food prices are slightly higher. A normal pizza which in Tirana would cost around 3 Euros (350 leke), is about 4.5 Euros (600 leke), which does not make it that appealing as that is the same quality. However, most pizza places use wood to cook, which makes for a better tasting anything.
One interesting observation that was made to me by a local villager, was how tourism has impacted the way the local villagers have changed from being slightly lazy to become much more "entrepreneurial" as the inflow of tourists has made many of them richer though working only 3-4 months a year.
Another interesting observation for me was the fact that many of those who would generally work in Greece during the summer season had started to come back to invest and work at home, partly because of the Greek crisis and partly because the timing was right for many of them.
You can also find more choices for all inclusive family resorts.